Hi and welcome to PharmacCPA's (PCPA) new tutorial on Continuing Professional Development (CPD). Firstly, we will give you a brief overview of what CPD is, followed by a step by step walkthrough of the official CPD learning site www.uptodate.org.uk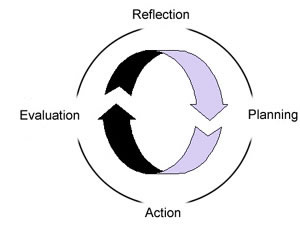 Basics
What is CPD?
CPD is the means by which members of professional associations maintain, improve and broaden their knowledge and skills and develop the personal qualities required in their professional lives. In specific, it is the process by which pharmacists and pharmacy technicians keep up-to-date through learning. It includes everything you learn that enables you to do a better job. We all learn from experience at work as well as from formal education activities. CPD includes both learning from work and learning from continuing education.
Okay, but do I have to do it?
Yes, even if you do not work in a patient care role it is essential that you use CPD. Not only is it now mandatory but it is highly useful in the even that something goes wrong. For example imagine if in your course of duty you accidentally caused an error which lead to a criminal investigation. The investigators are more likely to look at you in a more favourable light if you were seen to be keeping up to date with your clinical knowledge. There is no better way to officially prove you are competent than using CPD. In the words of the society:
"If a complaint is made against you the Society's fitness to practise committees will take account of the requirements of the Code of Ethics and underpinning documents, including this one. You will be expected to justify any decision to act outside its terms."
But I only work part-time...
The CPD requirements apply equally to all practitioners. They are not changed by factors such as part-time employment or working in positions of authority. You are expected to cover the full scope of your
practice in your CPD record, including responsibilities such as superintendent or pharmacist prescriber and roles in different settings such as industry and community pharmacy.
Are there any mandatory requirements?
There are two main CPD standards which the Society requires you to abide by:
1) Legibility - your CPD record must be easily accessible and readily submitable www.uptodate.org.uk was created to avoid any format problems.
2) A minimum of nine CPD entries per year - these must reflect the context and scope of your practice.
Furthermore, there are some Good Practice suggestions these include:
You should maintain a learning portfolio with records of attendance and key learning points from continuing education and notes of other learning e.g. through work. This will provide a useful resource for reference. (The learning portfolio is a personal record of professional development that can provide evidence for your CPD record).
You are likely to learn more than you need to meet the Society's CPD requirement through working as a pharmacist or pharmacy technician. You should aim to complete more than the minimum number of CPD entries each year and reflect on your practice at least once per month.
You should make some CPD entries that start at reflection.
You should ensure that your CPD record is up to date.
You should take part in and record CPD that results from a range of learning activities that is relevant to your practice as a pharmacist or pharmacy technician and is, overall, relevant to pharmacy.
---
Walkthrough
Introduction
Before we dive in, a quick explanation of the CPD learning cycle is needed. The CPD cycle, is the basis of everything in this walkthrough. Have a look at the cycle below and familiarise yourself.
The basics of this are. Find something wrong inn your practice this could be a gap in your knowledge, error in practice etc. You then asses and document this and then plan how you will remedy the problem area. You then formulate a solution and implement it. You then monitor this implementation and see if anything goes wrong. If the problem is solved then you find another problem. If the problem continues then you repeat the cycle. Simple!
Getting started
Open up your internet browser, does not matter which one, the site is quite stable.
Go to www.uptodate.org.uk
At the top left of the page, there is a
login
button, click this and you will be asked for certain parameters.
These are very specific and must be obtained from the society. At the moment they cannot be sent via email and must be sent via post, this usually takes a couple of days.
If you have already got a username and password but have forgotten you can enter your details and then click "resend via post".
The first page gives you a variety of options the most important of which are outlined below..
To proceed directly to entering your mandatory CPD records click the first option "CPD record".
The other sections include:
Guide to using this site - this is a very useful help guide to www.uptodate.org.uk we highly recommend reading this through when first logging in.
Change Password
Change Username
Review and Feedback - the website is relatively new and any bugs or errors which you find please report them here.
Log Out - every time this website system is used it is very important to log out after each use. If you have cookies enabled on your computer the system may keep you logged in. In this case, someone could access and possibly alter your records. Be warned and log out!
Creating a CPD Record:
The main page, which is tabbed with two separate boxes to the left. The top box is named Folders and the bottom, Entries. Firstly, create a file which can categorise your entries. In this case, we have created one called "repeat dispensing", this file will contain all CPD records have been related to repeat dispensing.
To make an entry in any specific folder click the folder then in the entries box click "New"...
On the right, there will be a page tabbed with the 4 stages of the cyclical CPD cycle. It should be used exactly as the cycle is used. Once one stage is complete, move to the next, once you get to the last, go back to the beginning.
Being a good pharmacist nowadays, you have to be highly dynamic. The information requirements change almost daily and as pharmacists, we have a mandatory duty to stay on top of it all. Overall, the Uptodate system provides an accessible, easy to use program which used in combination with other resources can prove to be invaluable.
The most useful of these other sources include:
http://www.mhra.gov.uk/
http://emc.medicines.org.uk/
http://www.cppe.manchester.ac.uk/
http://www.nice.org.uk
http://www.npa.co.uk/
http://www.medicinescomplete.com/
http://cks.library.nhs.uk/
If you have any further queries as to CPD or the site, please contact us via our email link on www.pharmacycpa.com.