GPhC Exam Iphone app
GPhC Exam iPhone App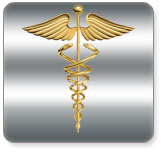 £2.99
You can purchase our own app straight from the iPhone store.
You do not need a subscription to PCPA. Features include:

No need for internet connection, all the questions are built into the app.
Over 500 questions with feedback.
Questions cover the entire GPhC Syllabus including Calculations, Open Book and Closed Book, PIL and licensing texts, MEP and Drug Tariff.
Easter egg questions to keep you amused.

The exams on the device are timed just like the exam.
Innovative marking system.




Want a laugh and still revise at the same time?



Check our new GPhC Syllabus Pirate exam Questions.

Over 500 "Piratey" questions (all built into the app - no need for the internet).

Although the questions are mostly comically written they are they same as our regular app, bit with a few laughs included! If you are not fully satisfied with and are not in stiches email us and we will refund you 100%.